How to Set Up Your Domain Email Account on Outlook
How to Set Up Your Domain Email Account on Outlook
You can set up your domain email account on your Outlook 2016/2013.
Before you set up your iPhone to access your domain emails, you will need to first create your domain email account.
1. Open Outlook 2016 on your computer. If you do not have Outlook 2016 installed, you can purchase and download the application from the Microsoft Store.
If you are using Outlook 2013: the steps are very similar and the settings are essentially identical to that of Outlook 2016.
2. If this is the first time you've set up your Outlook 2016, you will get a Welcome window prompting you to add an email account.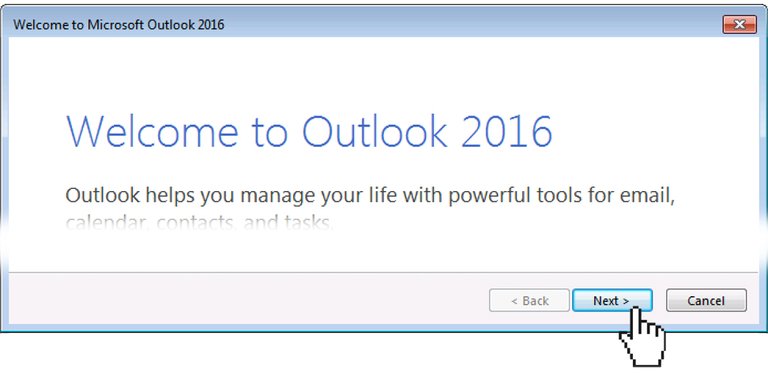 If you have previously set up your Outlook 2016, then click on File and select Add Account.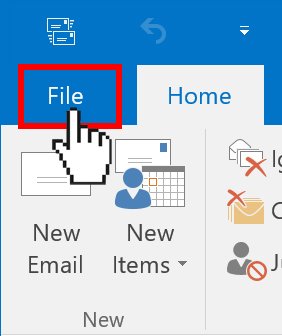 3. On the Add Account window, select the Manual setup or additional server types option and click Next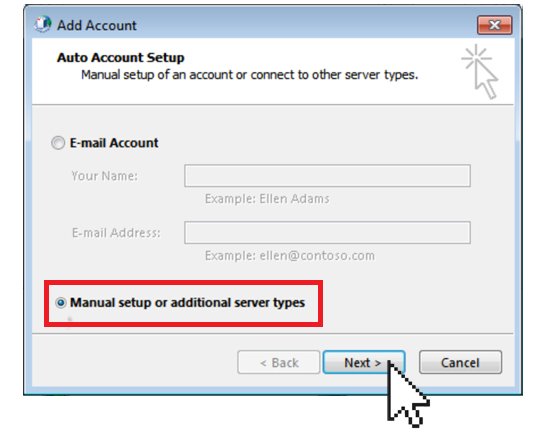 4. Select POP or IMAP and click Next.
5. On the POP and IMAP Account Settings window, enter your account information: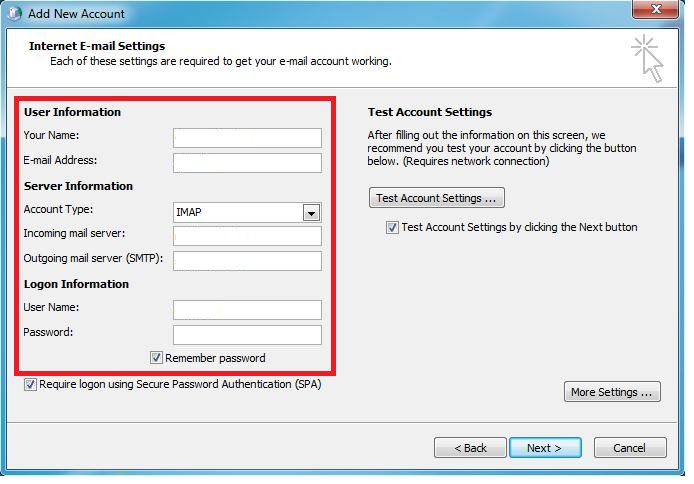 Your name – this is the name your email recipients will see when you email them
Email address – enter your full domain email address, for example, you@yourdomain.com
Account type – choose POP3 or IMAP.
*While Website.com offers both POP3 and IMAP, we recommend using IMAP as it gives you the ability to manage your emails from multiple devices or email clients.
Incoming email server – enter mail1.sitemailserver.com
Outgoing email server – enter mail1.sitemailserver.com
User name – enter your full domain email address (ie. you@yourdomain.com)
Password – enter your domain email account password
6. Check the Require logon using Secure Password Authentication option.

7. Click on More Settings. This will open the Internet E-mail Settings window.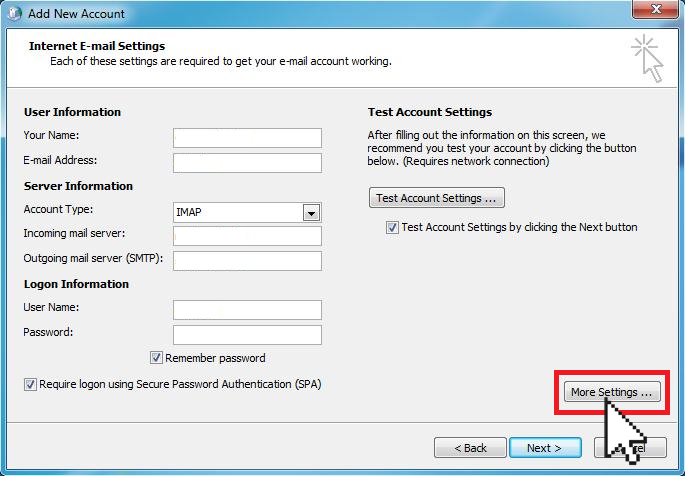 8. Under the Outgoing Server tab, select the following options:
My outgoing server (SMTP) requires authentication
Use same settings as my incoming mail server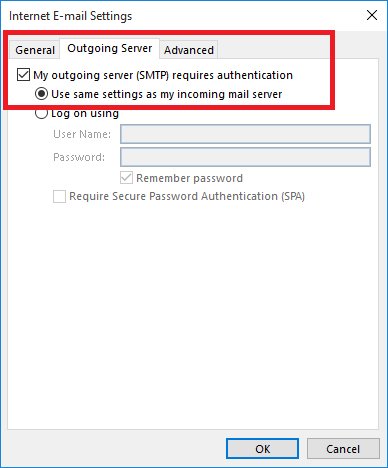 9. When ready, click OK to close the Internet E-mail Settings window.
10. Click Next on the Add New Account window. If you have entered all settings correctly, Outlook will display the "all tests completed successfully" confirmation.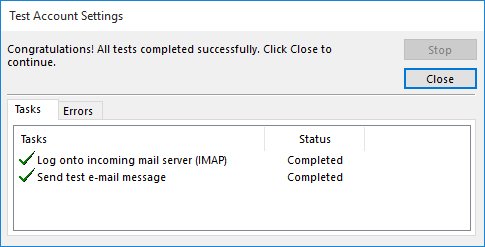 You can go ahead and close the dialog box.
Your Outlook is now configured to access your Website.com domain email.