How to Create a Domain Email Account
How to Create a Domain Email Account
If you are currently subscribed to the Website.com Business or eCommerce plans, you can create, edit and manage your domain email accounts through your Website.com admin panel.
Elite plan users: 3 domain email accounts
Business Basic plan users: 5 domain email accounts
Business Standard plan users: 10 domain email accounts
Business Advanced plan users: 5 domain email accounts
1. Sign into your Website.com account
2. Click Manage Emails. You will be redirected to the Website.com SmarterMail dashboard.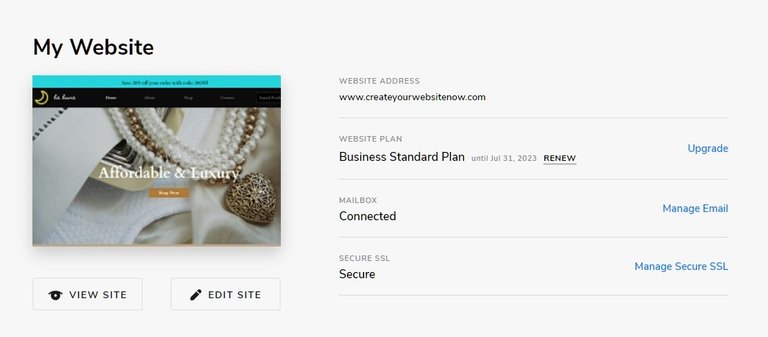 Once you're logged into your SmarterMail dashboard you can then create your domain user email accounts.
Create domain email accounts:
1. From the side menu, click Settings.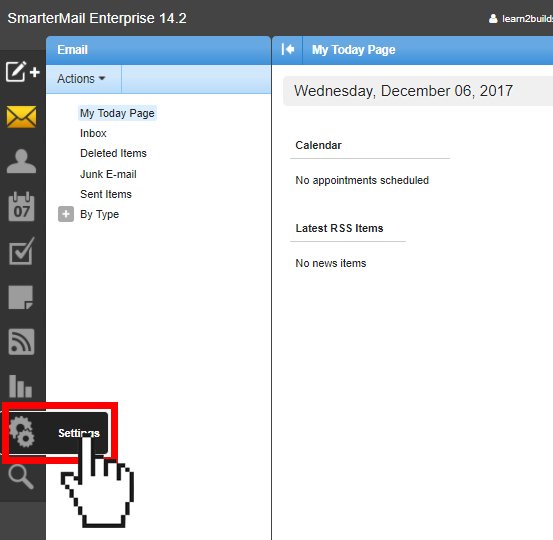 2. Under Domain Settings, click Users.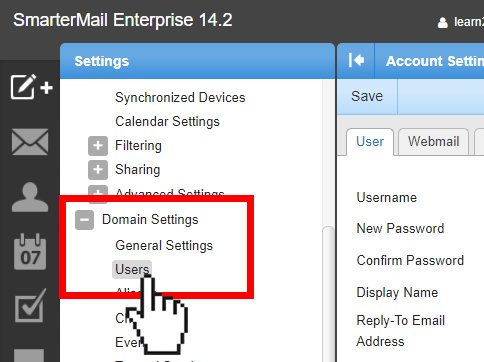 3. Click New.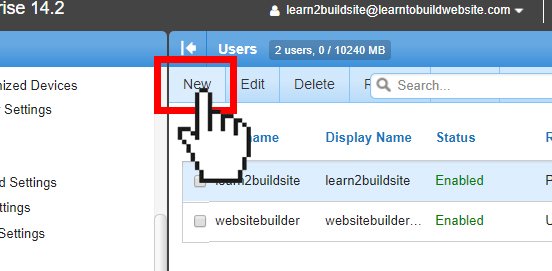 4. Under the User tab, enter a username, password, display name, and mailbox size limit. You can also select other optional settings as desired.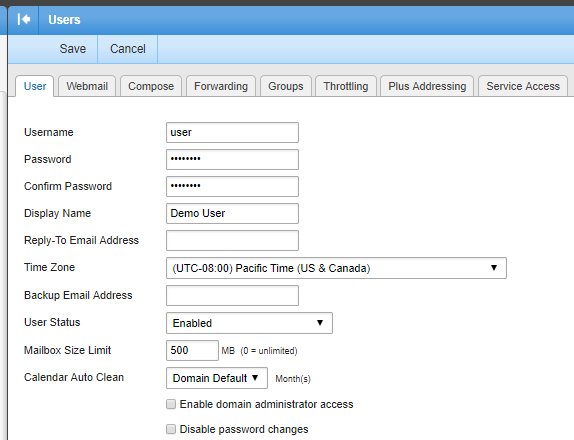 5. Under the Webmail tab, select the webmail options as desired.
6. Under the Compose tab, select the compose options as desired.
7. If you are creating an email forwarder, enter the forwarding address in the Forwarding tab,
8. Under the Throttling tab, select the throttling options as desired.
9. Under the Plus Addressing tab, select the desired plus addressing action.
Plus Addressing is a feature that allows you to automatically filter your incoming email without creating content filtering rules first. Learn more about Plus Addressing.
10. Under the Service Access tab, select the desired account access options.
11. When ready, click Save.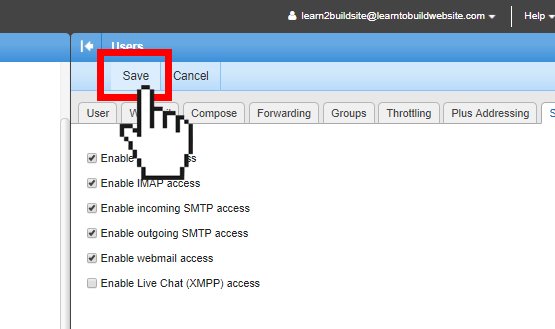 You can now log into your new domain email account using the username and password you have just entered.