Adding an Image
You can add an image to anywhere on your web page simply by dragging and dropping it into the desired location.
Adding an image using the drag-and-drop image uploader:
1. From the left menu of the Editor, click Add.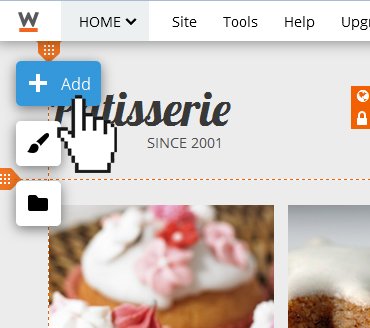 2. Select Image.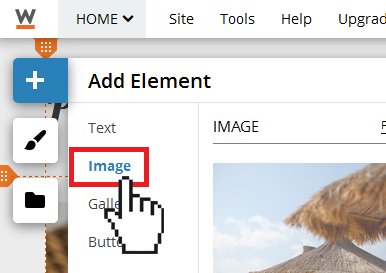 3. You will be presented with two sets of image choices: Preset and Theme. Preset images are standard image choices available to all themes. Theme images are image choices that are optimized for the particular theme you are currently using. Select the desired image style you want to add to your webpage.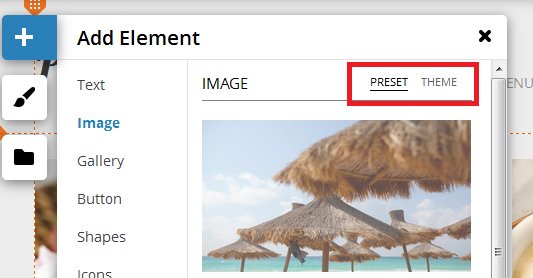 4. Select the image you want to add from the Images window. You can choose your image from the My Images library (which are images you have uploaded to the Editor) as well as the Website.com Stock Images and Background Images libraries. If you want to upload a new image, click the Upload icon.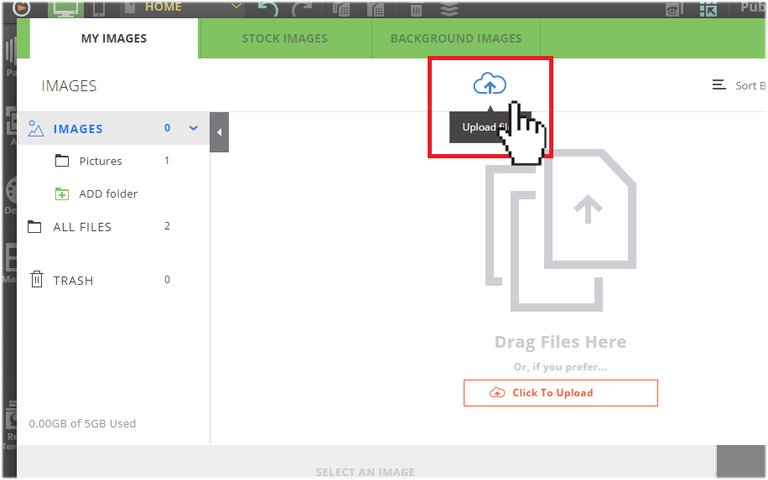 Alternatively, you can drag and drop the image files from your computer right onto the My Images manager.
5. Once your image has been uploaded to the My Images manager, click on it and it will auto-replace the placeholder image.
6. Drag the image to the desired location on your web page. Click to drop the image in the desired location.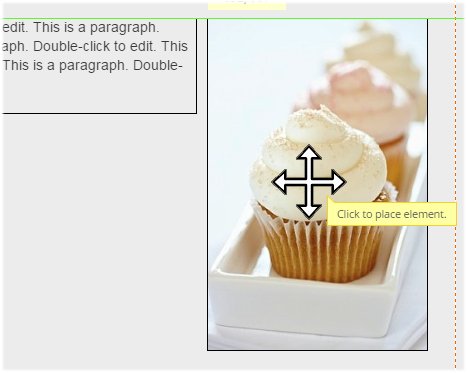 7. Drag the corners of the image to resize it to fit within the dimensions of the desired location.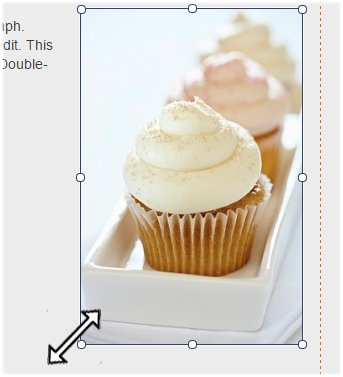 Changes are auto-saved and will apply automatically.
| | |
| --- | --- |
| | If you are adding the image to the page header or footer, by default the image is only added to that section on the current page you are working on. To show the image on the same location on all of all pages, check the Show on all pages box. |
| | If you want to keep the image in position and size, then check the Lock size and position box. |