Adding a slideshow
Adding a slideshow:
1. From the left menu of the Editor, click Add.
2. Click Gallery.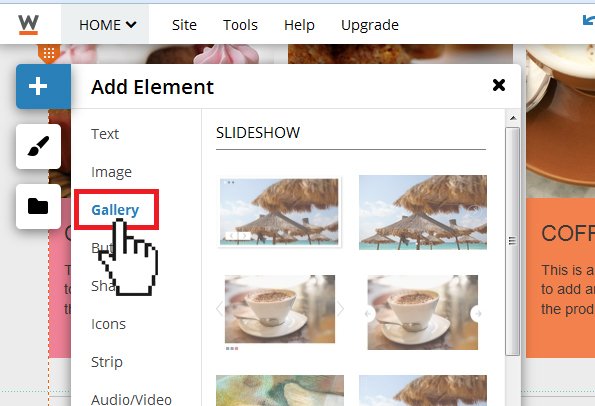 3. Select the desired slideshow style under Slideshow.
4. Drag the slideshow to the desired location on your web page. Click to drop the slideshow in the desired location.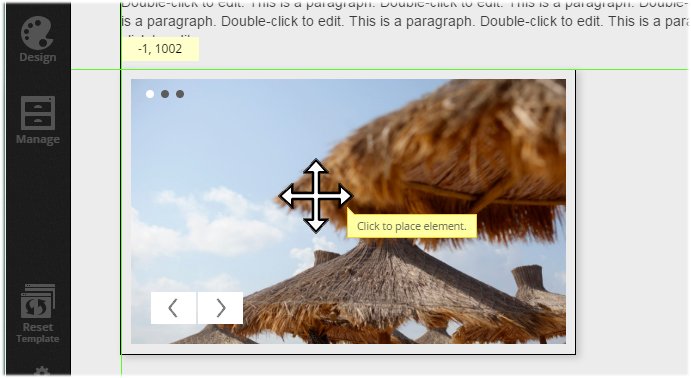 5. Drag the corners of the image to resize it to fit within the dimensions of the desired location.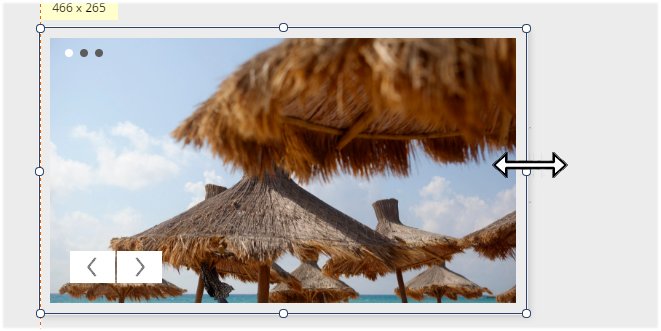 Adding/managing images on slideshow:
Once you have added a slideshow, you will need to replace the sample/placeholder images with your own images.
1. Click on the slideshow to open the Slideshow panel. Click Manage Images.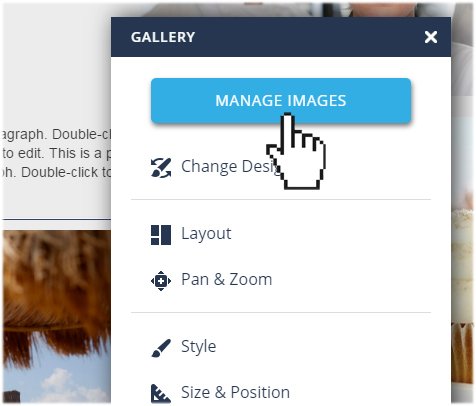 2. Click on Add Image to add new images to your slideshow. This will open the My Images library. From there, you can then upload your images from your computer or select existing images from your image library. Click on the image(s) that you want to you and when ready, click Use Image(s).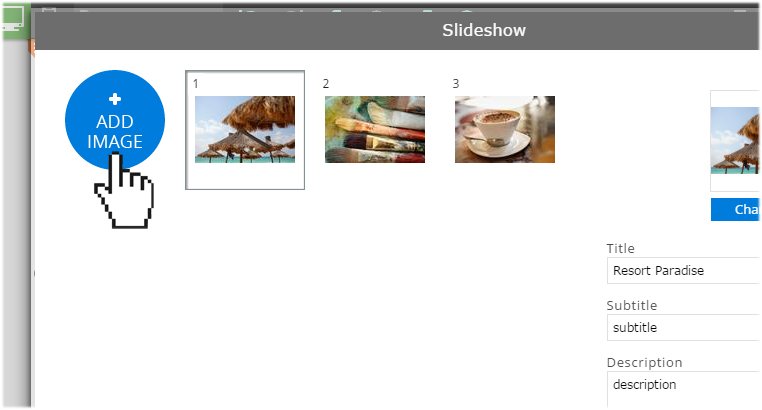 3. Once your image has been added to your slideshow, you can edit the title, subtitle and description. You can also link the individual images in your slideshow.
4. To remove a slide, simply click the X on the right corner of the image.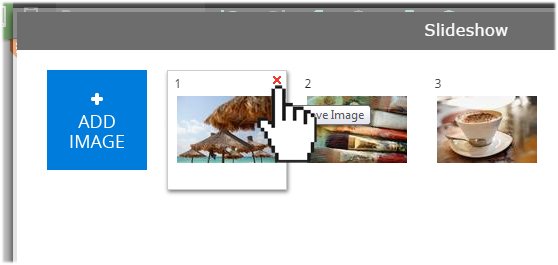 5. To re-arrange the slides, simply drag and drop them into the desired order.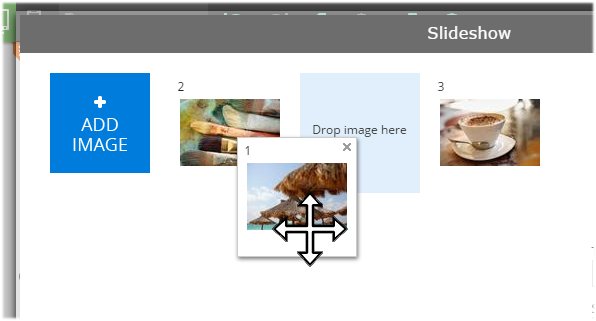 6. When ready, click Done to save all changes.