Adding a Web Form
To add a web form:
1. From the left menu of the Editor, click Add.
2. Click Contact.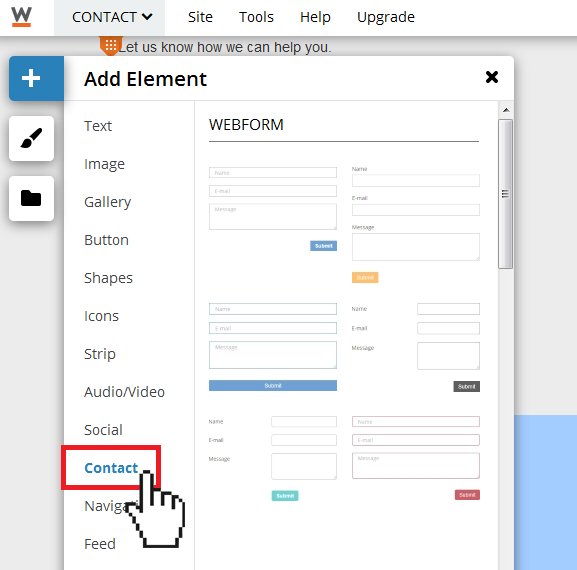 3. Select the desired webform style from the WebForm section.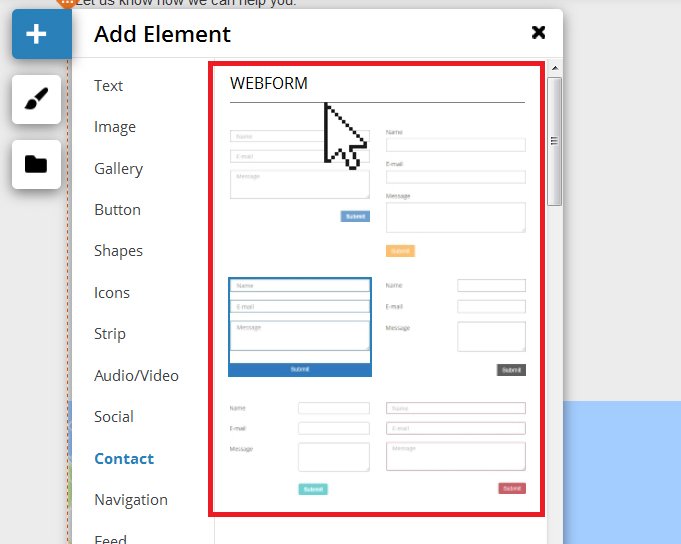 4. A placeholder web form is added to your webpage. Drag the form to the desired location on your web page.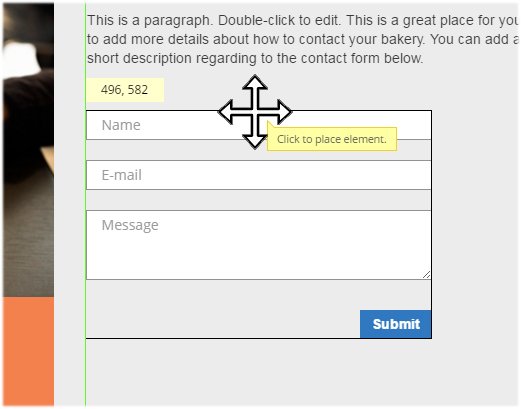 5. Drag the edges of the form to resize it to fit within the dimensions of the desired location.