Working with Email
When you log into your webmail dashboard, you will be taken to the My Today Page. To view your email folders, click on the Email icon on the left menu.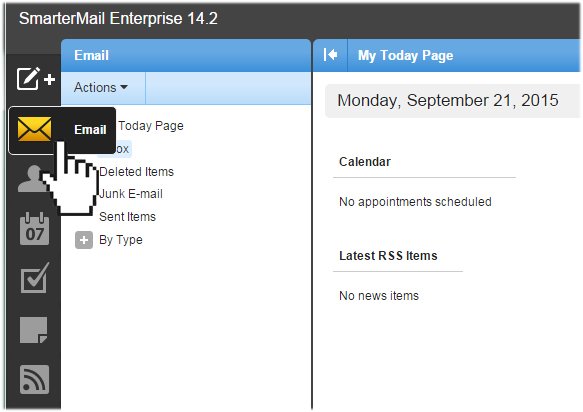 Inbox - Incoming mail will usually come to this folder unless you have specific content filters that redirect the email to another folder.
Deleted Items - You can set up your account to save deleted items in this folder from My Settings. If you choose this option, ensure that you frequently clean out the messages in the folder to keep your disk space usage to a minimum.

Junk E-Mail - Email that is likely to be spam may get sent to this folder, depending on your spam filters. You should review this folder regularly to ensure that no valid email is contained in it, and "Unmark as spam" any message that gets put here when it should not.
Sent Items - Any emails you send from the webmail will get placed in this folder if you have enabled the option in My Settings. Note that email sent from an email client, like Outlook Express, will not get saved in this folder.