Working with Contacts
Your webmail dashboard allows you manage important contacts by the email addresses and other information.
*NOTE: Your webmail Contacts manager is separate from your Website.com Members manager. Members you have added on to your website will not be added to your webmail Contacts manager, and vice versa.
To get started, click on Contacts from the left sidebar menu.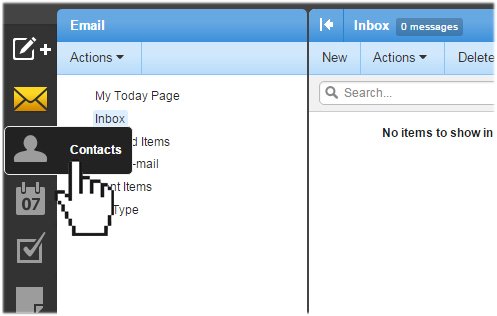 Adding a new contact:
1. Click on New.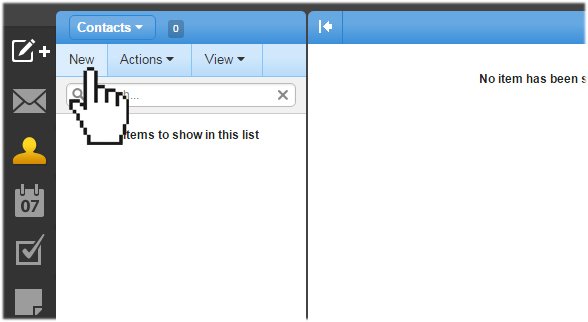 2. The contact page is separated into tabs for ease of use.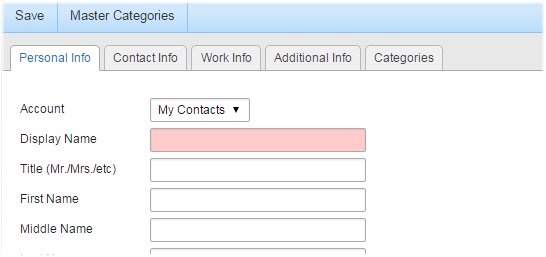 Personal Info - enter the contact's name, email address(es) and other personal information.
Contact Info - enter the contact's phone number, fax number and address information.
Company Info - enter the contact's company name, job title, department, office address and more.
Categories - select which category(s) you want ot add the contact to. To add a category, simply click Master Categories.