Password-Protecting a Page
Password-Protecting a Page
You can password-protect your pages and make them members-only. Your visitors will need to enter a specific password before accessing the page.
To password-protect your page:
1. From the top menu on your dashboard, click on the Pages drop-down menu.
2. Click the Settings icon next to the page you want to assign a password for protection.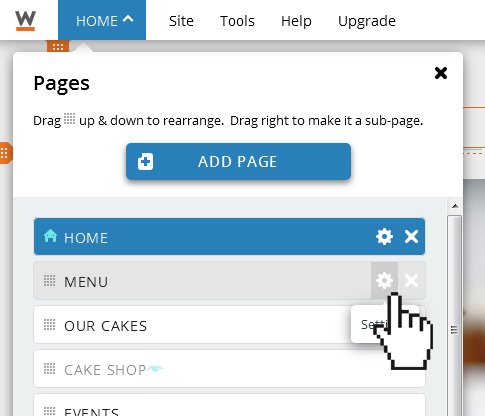 3. On the Page Settings window, click on the Permissions tab and check the Password Protection box.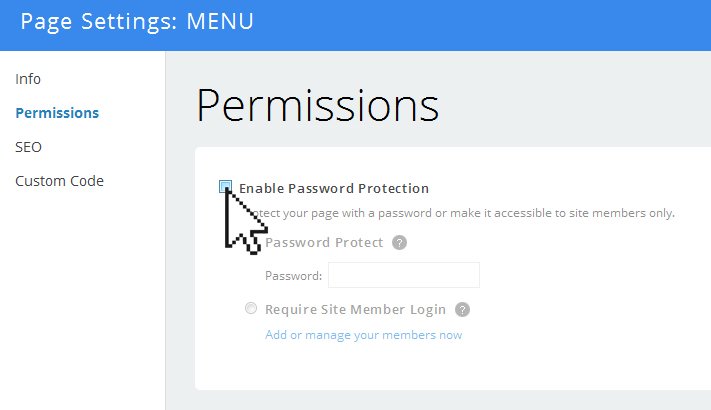 4. Select Password Protect and enter a password in the password field.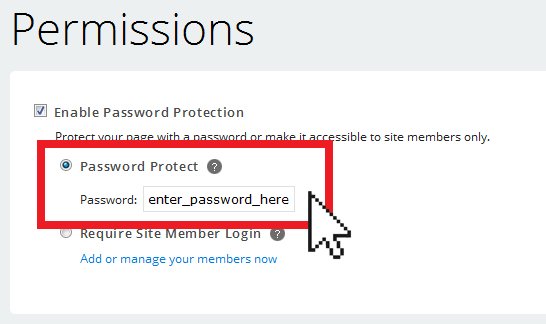 5. When ready, click Done.
Your page is now password protected and only visitors who have been given the password can access the page.
NOTE: The password-protection feature works best with websites that uses a horizontal site menu design. If your website uses a vertical site menu layout, you may experience a misalignment of the vertical menu bar and the password-protection login panel. We recommend changing the site menu layout to the horizontal menu design.