Members-Only Pages
For added protection, you can make a specific page a members-only page. When a visitor tries to open the protected page, they will be prompted to sign-in or to sign-up for access.
NOTE: Your visitors will only be required to sign-up or log in when trying to access the members-only pages.
Setting a page as Members Only:
1. From the top menu on your dashboard, click on the Pages drop-down menu.
2. Click the Settings icon next to the page you want to set as Members Only.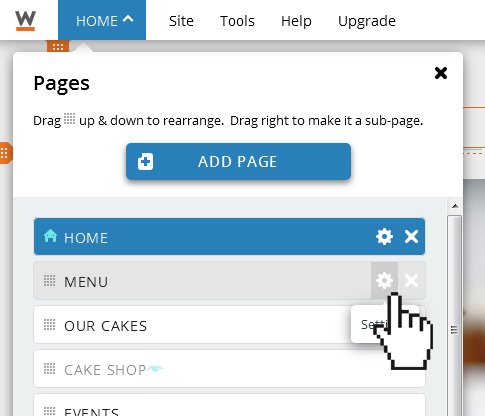 3. On the Page Settings window, click on the Permissions tab and check the Password Protection box.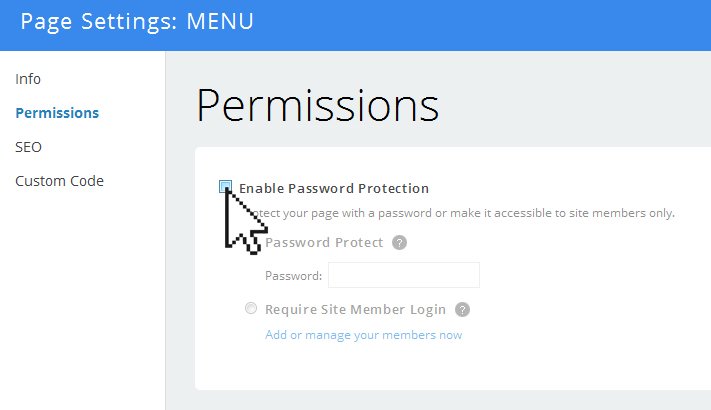 4. Select Require Site Member Login.

5. When ready, click Done.
NOTE: The member-login feature works best with websites that uses a horizontal site menu design. If your website uses a vertical site menu layout, you may experience a misalignment of the vertical menu bar and the member login panel. We recommend changing the site menu layout to the horizontal menu design.
Adding and managing members:
1. From the top menu on your editor, click Site.
2. From the Site menu, select Members. This will open your Members manager.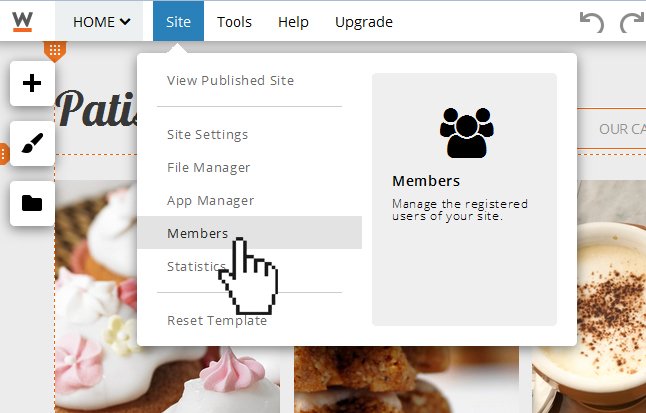 3. Click Add Member to add members to your website. Each member will have their own login ID and password.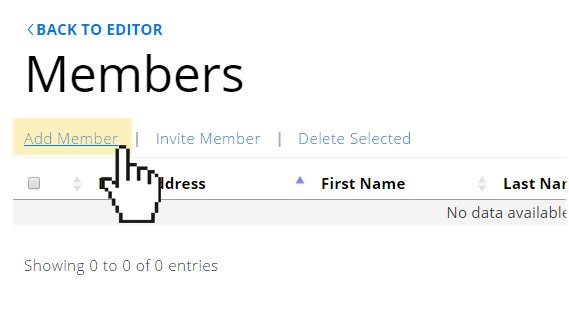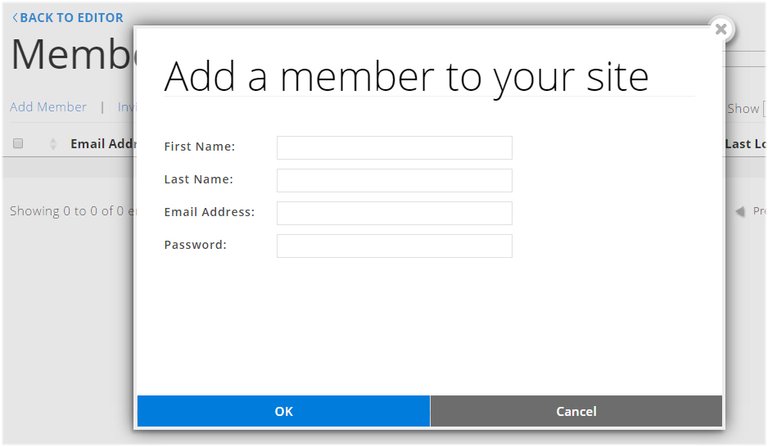 *Repeat for each of your members-only pages.
| | |
| --- | --- |
| | Each member will have their own login ID and password. They will need to enter their ID and password correctly to access the Members-Only pages. |