Customzing the Tiles Gallery Image Tile Effect
Customzing the Tiles Gallery Image Tile Effect
You can add a Black and White or Sepia color effect to your gallery images.
To add a color effect to gallery image tiles:
1. Click on the grid gallery to open the Gallery panel.
2. Select Style.
3. Select Tile Effect.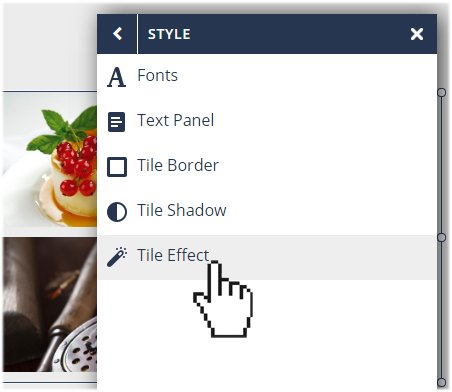 4. On the Tile Effect panel, check the Enable TIle Effect option.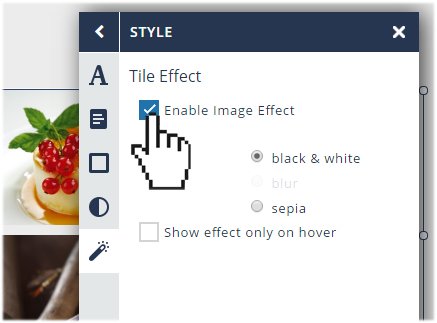 5. Select the desired color effect: Black & White or Sepia.
6. If you want the color effect to be displayed only upon hover, then select the Show effect only on hover option.
7. When ready, simply close the Gallery Style panel.