Changing the Spacing between Tiles Gallery Images
Changing the Spacing between Tiles Gallery Images
To customize how spaced out you want your gallery images to appear:
1. Click on the grid gallery to open the Gallery panel.
2. Select Layout.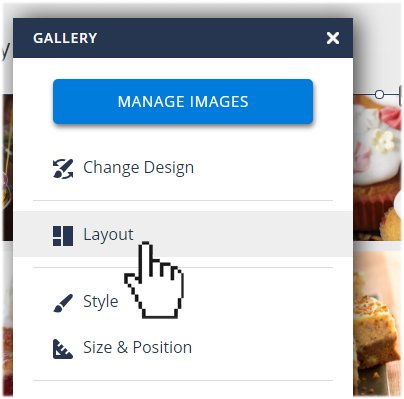 3. Under Options, use the Spacing slider to select the desired spacing between gallery images. This setting customizes the horizontal and vertical spacing between images.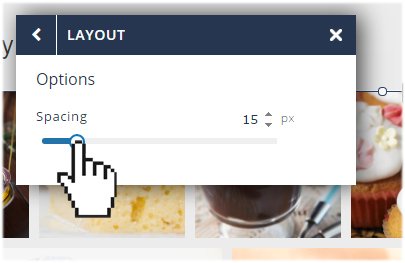 4. When ready, simply close the Tiles Settings panel.
Changes are saved automatically.