Customizing Your Blog
1. Click on Blog Settings on your blog page.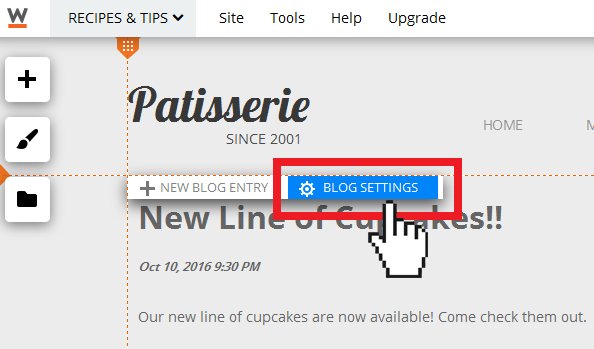 Basic Blog Settings
1. Select the desired number of entries to be displayed per page.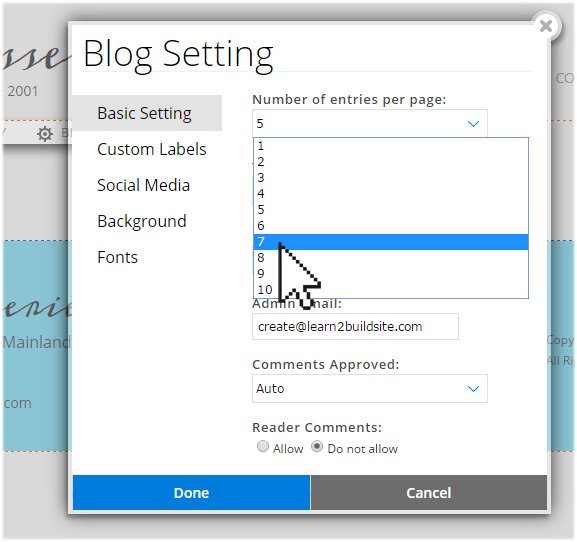 2. Set the desired time zone and locale settings.
3. Enter the admin email address in the Admin Email field.
4. By default, comments are automatically approved. If you want to manually approve each comment, select Manual from the Comments Approved drop-down menu.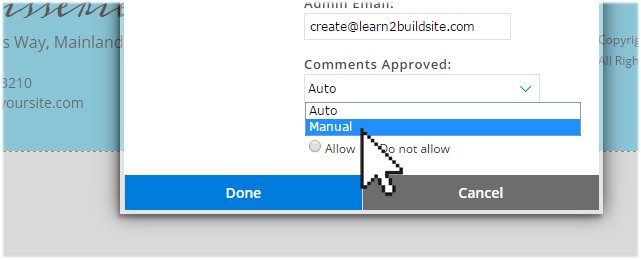 5. If you want to allow comments, select the Allow option under Reader Comments. Otherwise, select Do not allow to disable comments on your blog.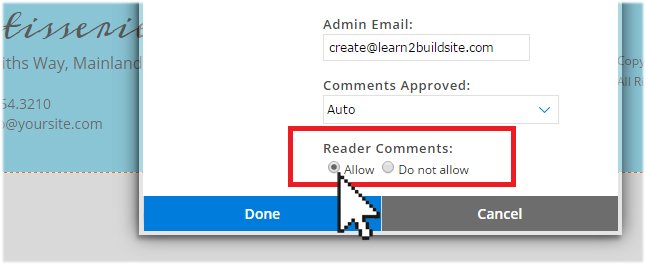 Custom Labels Settings
Under Custom Labels, you can edit the names of the labels and display them in your language: tags, comments, older entries, newer entries.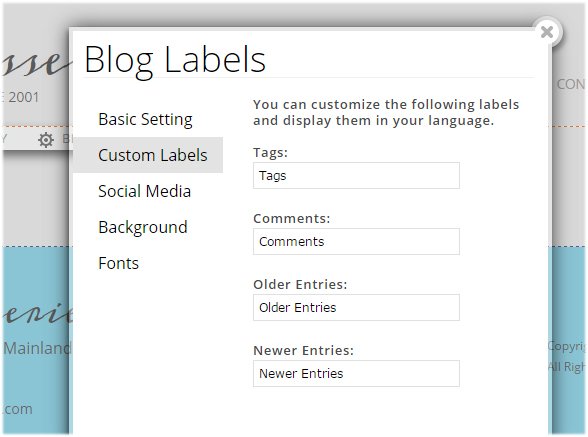 Social Sharing Settings
Under Social Media, use the drop-down menus to select the desired social share buttons for Facebook, Google and/or Twitter.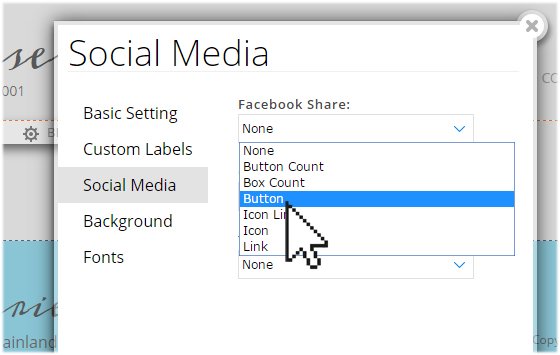 Blog Background Settings
If you want to change the background color of your blog, use the color picker under Background.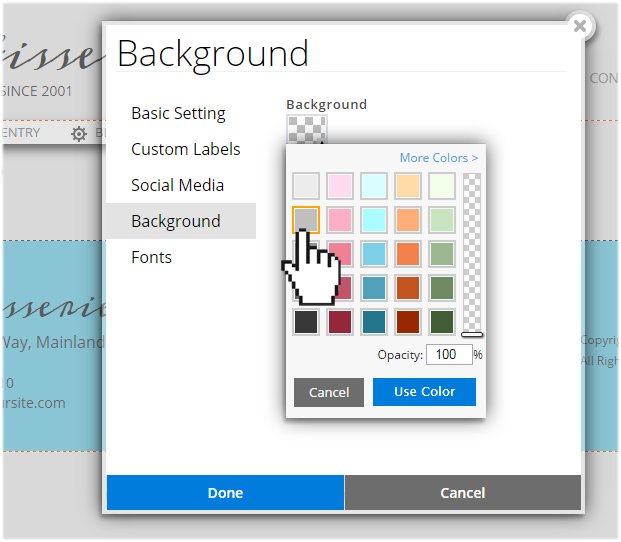 10. When ready, click Done.

Related Articles
Categories