Adding Plain Text
The Website.com Editor provides an easy way to add plain text to your web pages. This feature is very helpful if you want to add tags to your web page without the browser interpreting it as code, and it takes the hassle out of replacing all the tags with their HTML character entities.
Adding plain text:
1. From the left menu of the Editor, click Add.
2. Select Text.
3. Select Title or Paragraph. A textbox will be added.
4. Drag and drop the textbox to the desired location on your web page.
5. Click the textbox to open the Text panel and click Edit Text.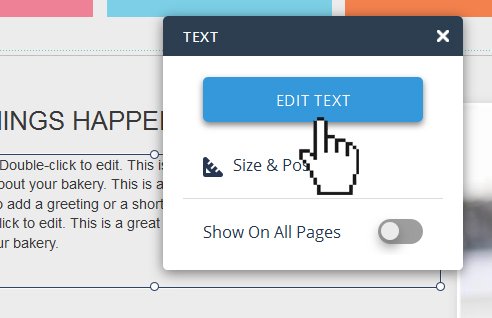 6. Type your text into the textbox and format using the text editor tools.
7. When ready, highlight the text you want to add as plain text.
8. Right-click on your mouse to open the text editing menu and select Paste as Plain Text.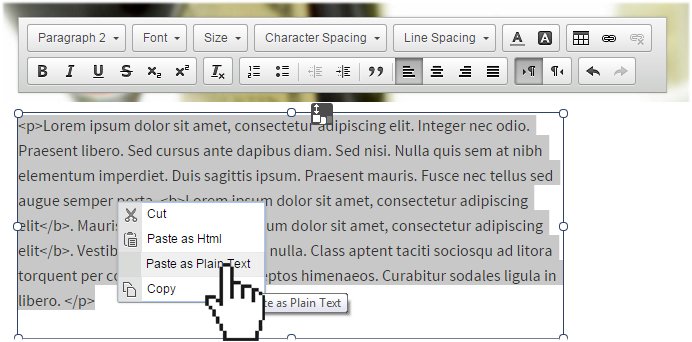 9.Paste your text in the Paste as Plain Text window and when ready, click OK.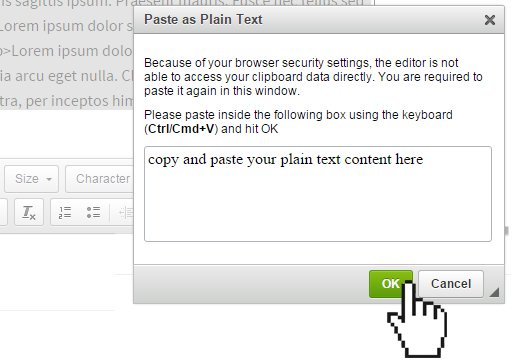 Changes are auto-saved and will apply automatically.