Adding anchors to your site menu
Adding anchors to your site menu
As a onepage website only has one page, it does not contain a page menu like a regular website.
Your site menu will be made up of anchor links.
Adding anchors to your site menu:
1. From the top menu on the Editor, click on the Pages drop-down menu.
2. Select Add Page.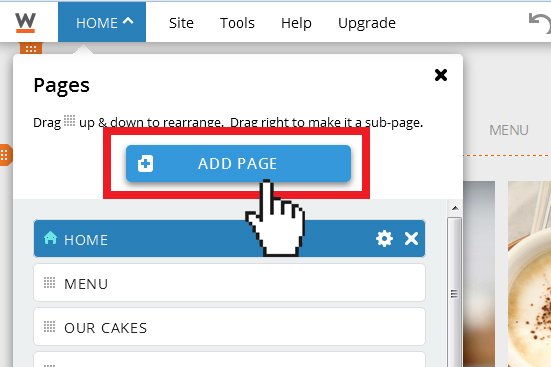 3. Under Special Pages on the Categories menu, select Anchor Link.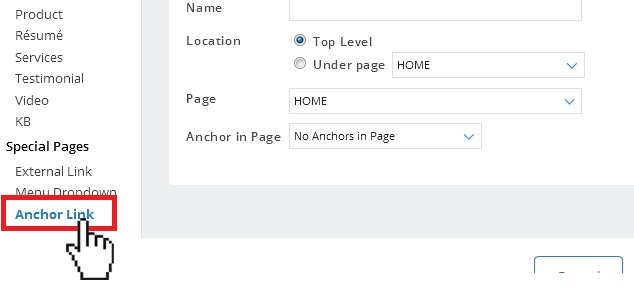 4. Enter the page name in the Name field.
5. If this page is a subpage, select the parent page from the Under page dropdown menu. If not, simply leave it on the default Top Level option.
6. From the Anchor dropdown menu, select the desired anchor section.
7. When ready, click OK.