Page SEO Meta Information
Page SEO Meta Information
SEO stands for "search engine optimization". It's the process of improving your website's ranking in search results such as Google.
Because page meta data is given priority over your site meta data, we strongly recommend that you add a unique title, description and keyword for each of your pages.
To edit your page SEO meta information:
1. From the top menu on your dashboard, click on the Pages drop-down menu.
2. Click the Settings icon next to the page you want to edit the page SEO meta information.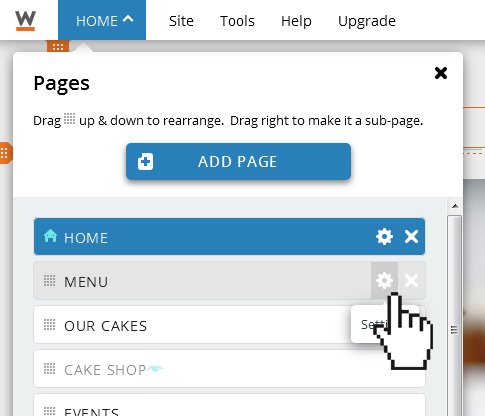 3. On the Page Settings window, click on the SEO tab.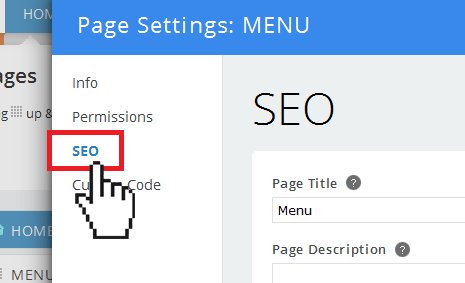 4. Enter your meta title, meta description and add keywords.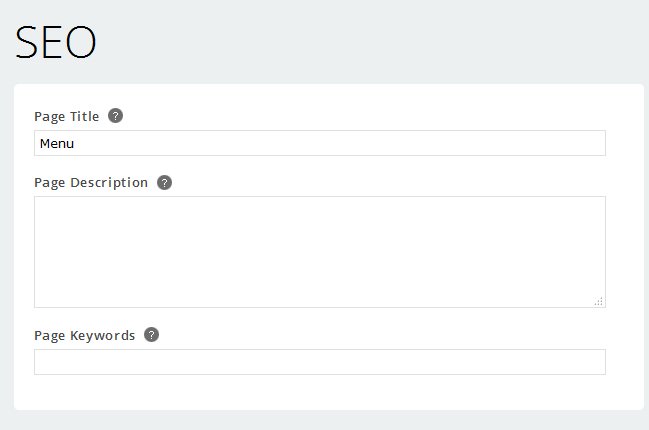 Title
This is the text that shows up as the clickable link for your web page in Google's search results. It also doubles up as the text that appears on the visitor's browser tab. We recommend you use a short phrase that describes what your page is about as your title. This way, visitors who see your page in Google's search results will have a better idea of what your page is about before clicking it. Be sure to keep it under 60 characters since that's pretty much all Google will display in their search results.
Description
Unless there is other text from your page content that is more relevant to the user's search phrase, your description is what Google will show as the text below your title in the search results. You can use the description to tell visitors what your page is about. Just make sure you keep it under about 160 characters.
Keywords
You can put in keywords or short phrases that you would like to associate your page with. Each keyword or phrase needs to be separated by a comma. Some search engines may use this information to categorize your web page.
5. When ready, click Done. You can repeat these steps for the rest of your pages.