Adding a PayPal Donate Button
Adding a PayPal Donate Button
If you plan on accepting donations, you can easily add a PayPal Donate button on your website. Creating the button is easy.
Adding PayPal Donate button:
1. From the left menu of the Editor, click Add.
2. Select Shop.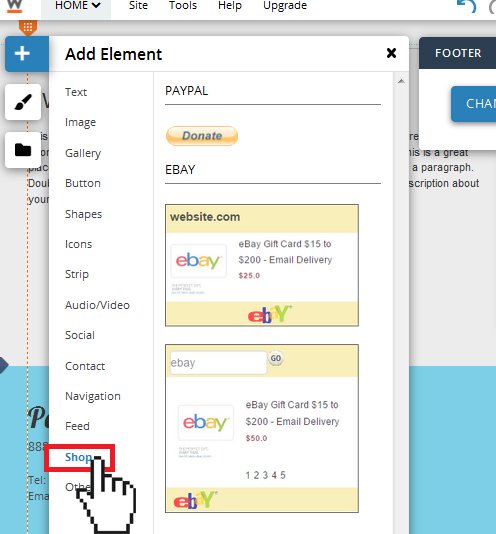 3. Under PayPal, select Donate.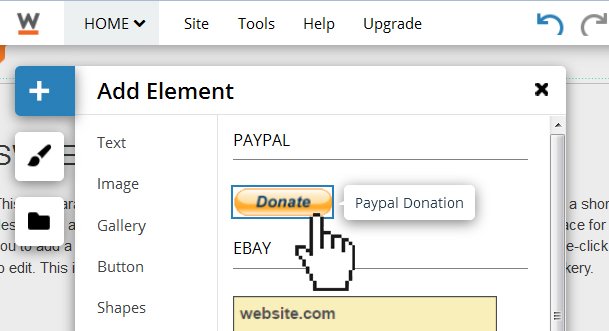 4. The PayPal Donate button will be added to your webpage. Drag and drop the button to the desired location on your webpage.
5. Click on the button to open the PayPal Donation panel and select Edit Donation Settings.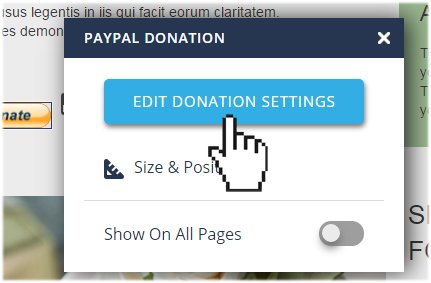 6. Enter the email of your PayPal account in the Email field.
7. Enter a donation amount in the Price field and use the drop-down menu to select the desired currency.
8. Select the desired Contribution amount options.
9. Check the Open in new window option if you want your visitors to be redirected to PayPal's website on a new browser window to complete the donation transaction.
Changes are auto-saved and will apply automatically.
Your PayPal email address is the primary address that you have provided when signing up for your account with PayPal. It is the same email address that you use to log into your PayPal account. If you have forgotten your PayPal email address, please refer to PayPal for more assistance:

https://www.paypal.com/ca/cgi-bin/webscr?cmd=_email-recovery