Favicon
Favicon is your own website icon that appears in the browser for all your pages of your website. Favicon is also called a "bookmark icon" – it appears in your browser's Bookmark/Favorites menu.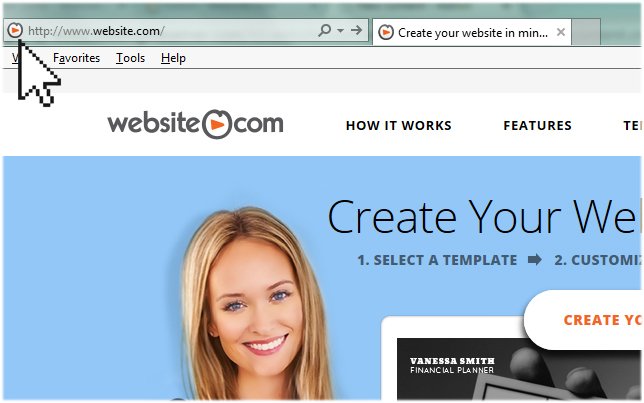 Before you add a favicon to your Website.com website, you need to create a 16x16 icon image and name it favicon.ico.
You can use an image editor, such as Adobe Photoshop or Adobe Illustrator, to create your favicon. You can also check out some of the favicon creators available on the Internet.

Uploading your favicon to your website:
Once you have created your favicon.ico file, you can add it to your Website.com Editor.
1. From the top menu of the Editor, click Site.
2. Select Site Settings.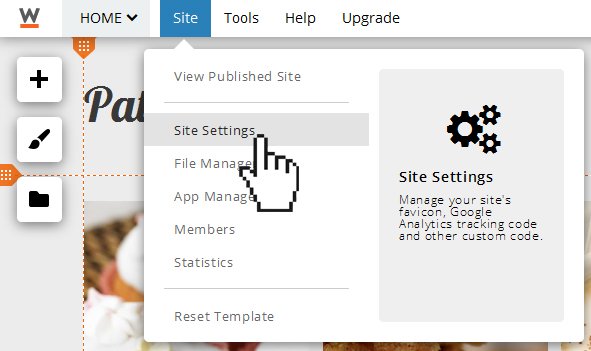 3. One the Site Properties tab, under Favicon, click Browse to locate your favicon.ico file on your computer to begin the file upload process.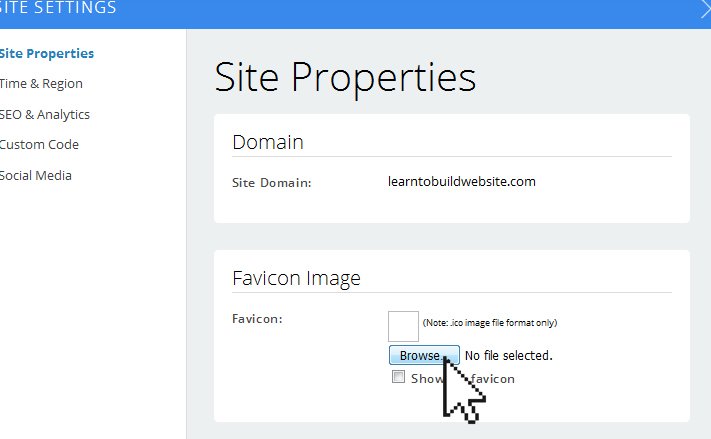 4. Once your favicon.ico file has been added, check the Show my favicon option.
5. When ready, click Save.
Related Articles
Categories