Editing Form Fields
Adding/editing form fields:
1. The placeholder form has the default fields: name, e-mail and message. Click on the form to open the Web Form panel to edit the form fields.
2. Select Edit Form.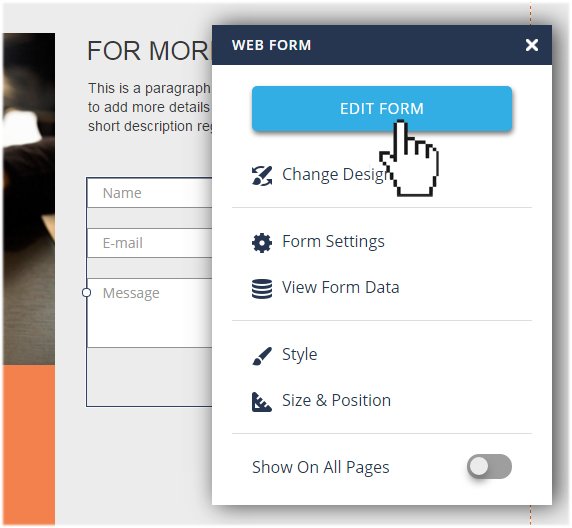 3. To edit the default fields, click on the field to open the Edit Form Field panel.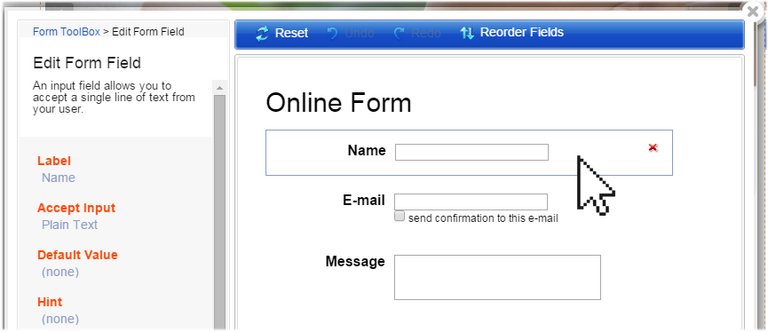 4. Edit the label, input, default value, hint and required as desired. When ready, click Save Settings.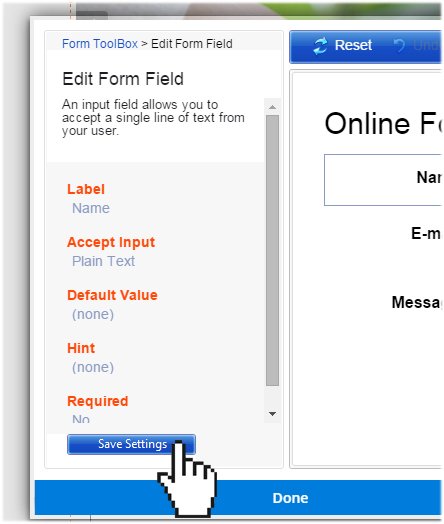 5. To add a new form field, select the desired field type from the Form ToolBox panel.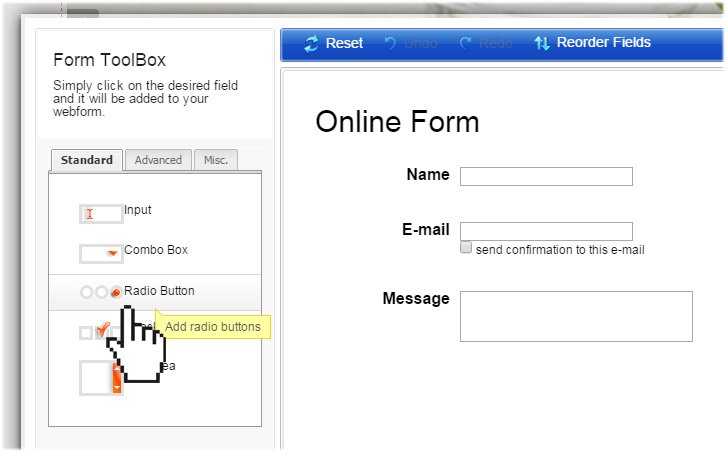 6. To remove a field, click the red [X] icon on the top right of the field.

7. Drag and drop the fields to rearrange them.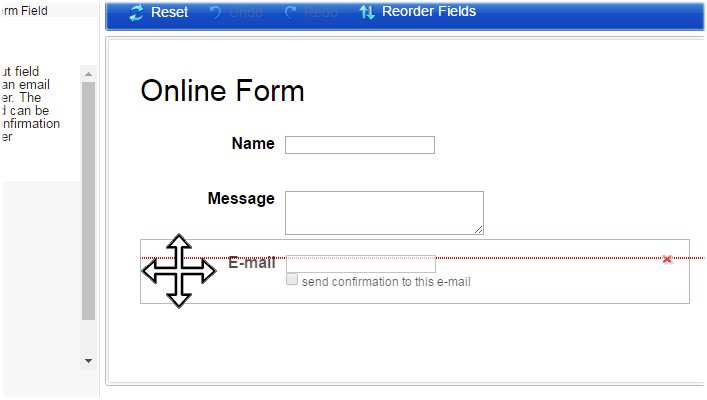 8. When ready, click Done.
| | |
| --- | --- |
| | The web form app supports multiple languages. You can enter the form field labels in your desired language. |