Adding a Navigation Bar
Adding a navigation bar:
1. From the left menu of the Editor, click Add.
2. Select Navigation.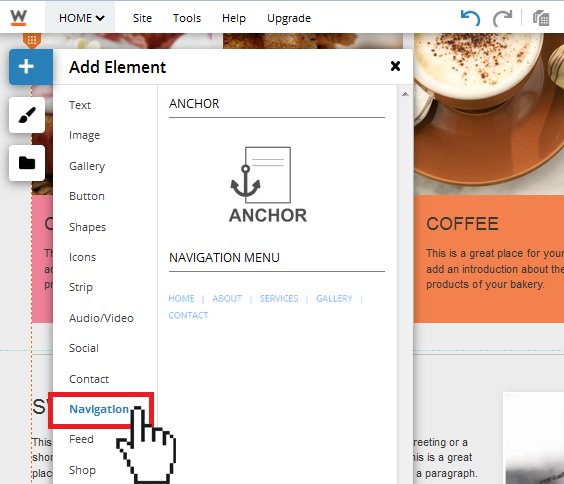 3. Select Navigation Menu.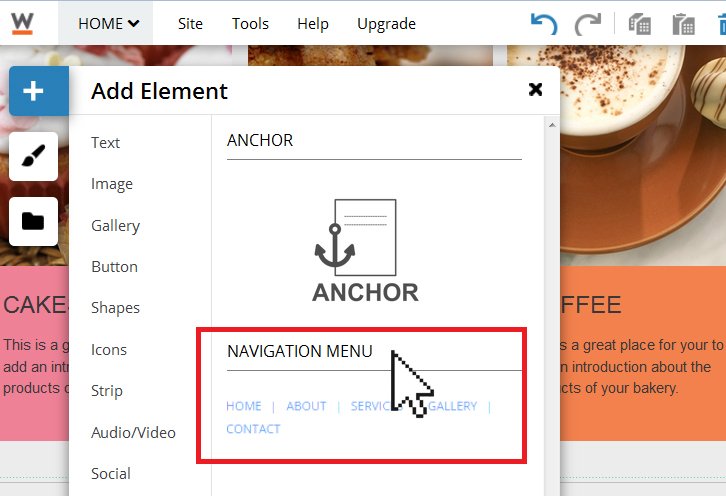 4. A placeholder navigation bar is added to your webpage. Drag the navigation bar to the desired location on your web page. Drag the corners of the navigation bar to resize it to fit within the dimensions of the desired location.
5. The navigation links are created using pages you have already created. You will need to edit the links if you want to display different links. Click on the navigation bar to open the Navigation panel and select Edit Navigation.

6. Edit the links as desired.
You can rename the link label, type and destination.
If you need to add more links, click Add.
To remove a link, simply click the [X].
You can also reorder the links by dragging them into the desired order.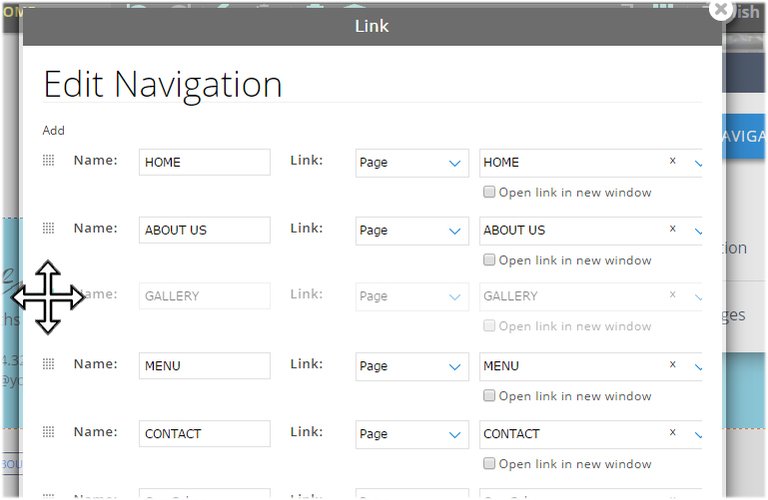 When ready, click Done.
Related Articles
Categories