Adding a Grid Gallery
Adding a grid gallery:
1. From the left menu of the Editor, click Add.
2. Click Gallery and select the desired Grid layout. A placeholder grid gallery will be added to your webpage.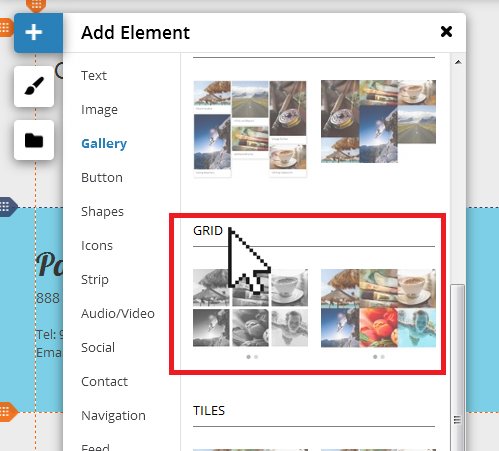 3. Drag and drop the gallery to the desired location on your webpage.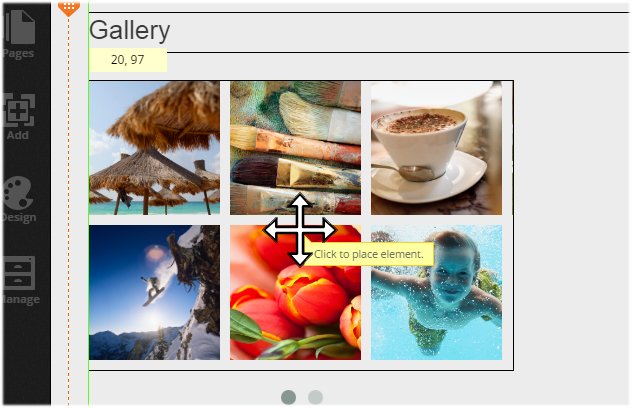 4. You can resize your gallery by dragging the corner handles.